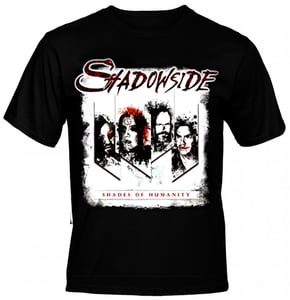 R$

35,00
Shadowside Shades of Humanity album t-shirt
Tamanhos das camisetas / T-shirt sizes in cm
P (Small): 68 cm x 58 cm
M: 73 cm x 55 cm
G (Large): 74 cm x 55 cm
GG (Extra Large): 75 cm x 62 cm
EXG (XX Large): 86 cm x 72 cm
Tamanhos M, G e GG em estoque imediato. Sizes M, G (Large) and GG (Extra Large) in stock, ships immediately.
Outros tamanhos (P e EXG) disponíveis sob encomenda, com envio em até 20 dias úteis.
Other sizes (Small and ExtraXLarge) available on request, ships in up to 20 business days.